A Property Management Service
Provider That Offers You Peace Of Mind
PTKeys, with 24/7 support, is an efficient property management service provider that meets ALL the needs and requirements of running a successful vacation rental. Let us help you!
START NOW
An all-in-one solution to help vacation rental owners save time,
find peace of mind, and grow their business at the same time.
Have all the services you need, in one place. Optional services such as interior design consulting or legal consulting are also offered to guarantee you the support you need to increase profitability and guest satisfaction.
LEARN MORE
A channel manager will help you make the most of your
property by promoting it on leading booking channels.
Channel Integration And Management
Made Easy For Vacation Rental Owners
Your property will be listed on multiple sort-term property and vacation rental websites, including Airbnb, Booking.com, TripAdvisor, VRBO, and Warmrental to help you increase exposure, bookings, and revenue. But don't worry. Our team is responsible for the channel integration and management.
LEARN MORE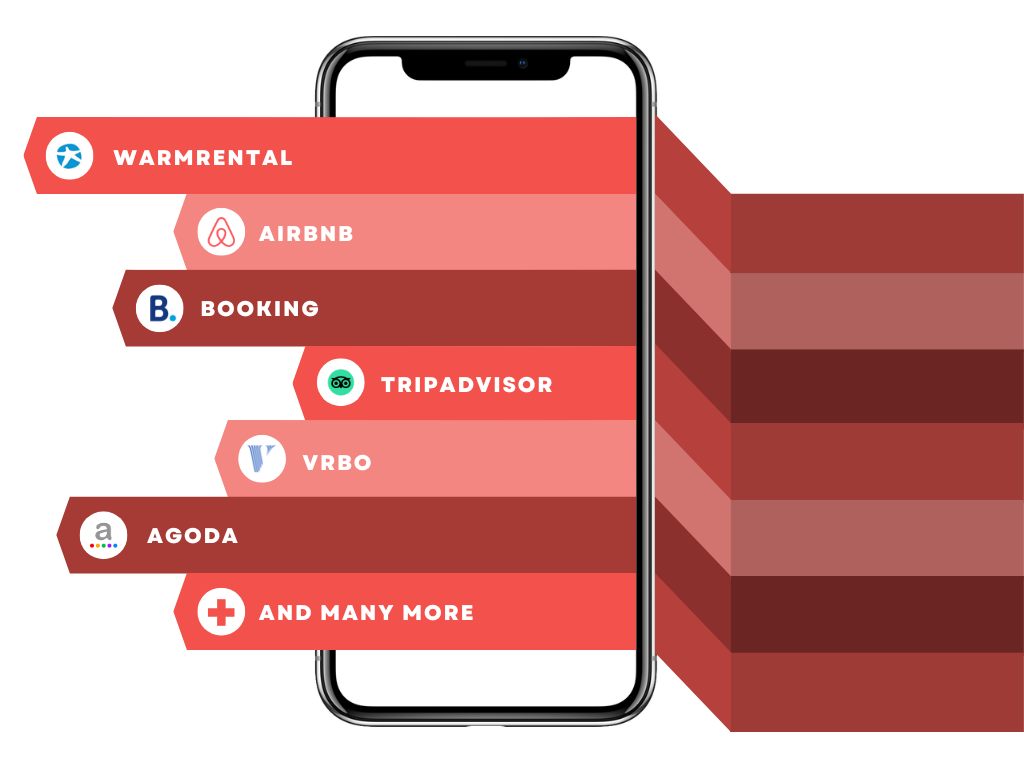 What Clients Say About Us
"The solution we were looking for. All aspects of the rental are safeguarded. Prepared to find solutions in any case. Always available for any questions."

Mohammad, Property Owner
"Excellent location. Apartment very bright, spacious and clean. Utensils for different uses. Ease of check-in and check-out."

Tihana, Guest
Get The Best Out Of Your Local Accommodation
At PTKeys, we offer a wide variety of property management services to help you grow your vacation rental business. Don't worry about anything, we'll take care of everything.
Creation of an optimized ad that highlights the best features of your property and increases bookings.
Increase your property's profitability by making it more attractive online with the help of professional photography.
After analyzing the market, we set optimized prices depending on the season in order to maximize profit.

We invest in promoting your property on world partner sites such as Airbnb, Booking, TripAdvisor, VRBO, and more.

The right decor can make your property more attractive to potential guests and our team is ready to help it stand out
Including management of bookings, check-in, check-out, tourist tax collection, and replacement of consumables.
Communication with guests before, during, and after their stay on your behalf. Happy guests is our daily mission.

Professional cleaning and laundry that ensures your property is impeccable before each reservation.

Maintenance team ready to intervene and fix any issue, from changing a lightbulb to solving an infiltration.
Assistance in reporting the stays of foreign citizens to SEF – the Portuguese Immigration and Borders Service.
Ensuring transparency, we provide monthly performance reports featuring occupancy and revenue statistics.

Are you getting started? Want to obtain an AL license? Need fiscal support? We provide the support you need.

Monetize your property up to 60% more,
without worries or wasted time.
CONTACT US
Would you like to know more about our services?
Fill in the contact form and we will get back to you as soon as possible.